2018 in Review
Your support helps sustain this work!
Welcome to our annual 2018 membership update. Thank you for your dedicated support which makes all of our efforts possible. There were many challenges for us throughout 2018: some new like the Open Space/East Point initiative and some that recur such as major storm damage at The Station.
In all these cases you were there for us. The purpose of our organization is to enhance and protect Nahant's legacy for current & future generations to enjoy. Two 2018 activities highlight these efforts in action: the visit of Boston Coast Guard Station personnel to our Station and the Keep Nahant Wild citizens movement joining the NPT.

Boston Coast Guard Station Personnel Visit Nahant Station: August 2018
The request from Boston CGS to visit the Life Saving Station was warmly accepted by the NPT as well as our Veterans. Nahant has recently been transferred into their district, and they were eager to visit the town and the unique Life Saving Station here. Over 20 active duty personnel joined us for a tour and historical presentation led by Mike Rauworth and other Veterans. We are grateful for their participation which helped make this event very special. Our visitors were very impressed by what they saw and heard. In particular, the opportunity to meet Master Chief Maurice Poulin who served in WWII under General Patton's command and who was the last person in charge of the LSS when it was part of the Coast Guard was a highlight for our visitors. Our thanks to the Poulin family for their participation which made this a truly special occasion for everyone.
Everyone had a great time as you can see in the picture above and photos posted on Facebook by CGS Boston. We linked to them from our Facebook page. As a sign of their continued interest, CGS personnel have offered to help us with some station upkeep or upgrades. They are interested in the possible restoration of the Station Tower . We will be working with them and others on the feasibility (permits, etc.) of this work happening in 2019. We were honored by their visit and the participation of our Nahant veterans. The Station has a proud history of service, linking the past to the present and future for all our service members and veterans.

Open Space/East Point: Keep Nahant Wild (KNW) Joins With NPT
As background, KNW began as a "grassroots" citizens' movement in response to Northeastern University's January 2108 MEPA public site meeting associated with a Seawater Intake Replacement plan. At this time, residents also learned of the purposed Murphy Bunker facility expansion project.
After preliminary discussions, it was decided that the KNW movement would become part of the Nahant Preservation Trust based on shared goals. The Nahant Preservation Trust's mission includes preserving open space as well as historically significant buildings, so the effort to preserve East Point from further development fits our mission well.
Since coming together, successful fundraising, events and communication efforts under the NPT umbrella have raised awareness of this important issue both within and outside of Nahant. The NPT is proud to be working on this initiative as it is very similar in nature to our previous successful efforts to preserve Nahant's heritage and natural beauty.

Nahant Life Saving Station; NLSS Surviving & Recovering From The Storm
Our biggest challenge throughout 2018 at The Station was holding fast and recovering from the big winter storm in March. Like most of Nahant, the storm left us with issues of cleanup, repair and a need for upgrades.
Working with The Town, FEMA & MEMA funding was obtained which helped with our recovery including debris removal. We were able to put in replacement siding as needed on the garage and install a new bulkhead on The Station.
From our own funds, we were able to build new stairs inside the bulkhead. We also paid to paint the exterior of The Station particularly the historic rescue doors. Of great importance to our valued Veterans, the renovated gutter system continues to work well.
With these updates, The Station was able to continue as the center of activity for our Veterans at the Legion Post as well as attracting those who wish to schedule a non-profit event, corporate off-site meeting, wedding, engagement, birthday or other event. As an example of interest in the Station from further afield, North Shore Magazine selected The Nahant Life Saving Station as one of the most unique wedding venues on the North Shore.
Our non-profit events for Nahant based groups included the Council on Aging, Garden Club, Women's Club and the Dory Club. Fundraisers for out of Nahant non-profits included ARC and SHS Girls Soccer to name a few. Among our corporate clients having an offsite, companies such as GE and Vertex joined us again in 2018 as repeat customers
As a result, we had a very successful summer event season. The revenue from these events is essential in helping us to maintain the Station.
In addition, through our ongoing partnership with Essex Heritage, The Station was again put on the Essex Heritage Trails & Sails map, highlighting our work to a wider audience throughout Essex County. Essex Heritage held several successful joint events with us at the Station in September.

Valley Road School (Nahant Community Center; NCC)
As planned, the restored 41 Valley Roadcontinues to operate as a Community Center for activities for the very young (Dance Dimension toddler classes), young at heart (COA) and many other Nahant focused organizations such as the Nahant Historical Society (NHS), the Boy Scouts, and several small business renters, all who make good use of the building.
Special events such as lectures on East Point's history by the NHS's Julie Tarmy, the history of piracy by Mike Rauworth (held at LSS), and bird life of Nahant were well received.
We were very happy to welcome Jim Ward as a new tenant in our building. Our occupancy rate continued to be good throughout the year but we did have one new office space open up recently. This is a very nice space with 3 separate offices contained in one large room. Any interested party can look at the space on our website as well as contact Robert Wilson through our website. Our thanks to all our tenants and users for helping us keep our Community Center running smoothly.
With help from individual donors & our general funds, we were able to enhance the grounds, for which have received many compliments. We look forward to holiday greenery being in place shortly. Our thanks to our dedicated donors and volunteers who make this all possible. Our recently installed smart heating & cooling system continues to provide ongoing efficiency as well as comfort benefits.

Open Space: 25 Furbush Road
As many of you know, with the help of The Town via CPA grants coupled with matching funds raised by SWIM & NPT, an abandoned property at 25 Furbush Road was acquired by the NPT in 2017. It is now Open Space in perpetuity and will be a key part of the wetlands and flood insurance strategy of The Town. We are continuing to work with The Town, SWIM, & the Garden Club in creating an integrated restoration plan for this property.

Membership: We need and appreciate your support!
Look for a 2019 renewal reminder in December and thanks again for all you have done and are doing to keep us moving forward as One Nahant. Or renew now using the link at the bottom - all memberships from November 2018 onward will be in effect through the 2019 Calendar year.
Looking Ahead....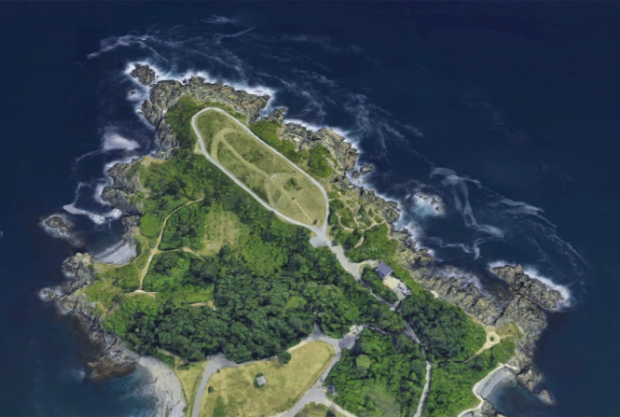 Open Space
East Point Art Auction to benefit the East Point Open Space effort at Town Hall on November 17th from 6:30 to 9:30 PM.
Go to ​
Eventbrite
for tickets and more event information. Thanks as always for your support.
And there's also a free Family Day on Nov 18th.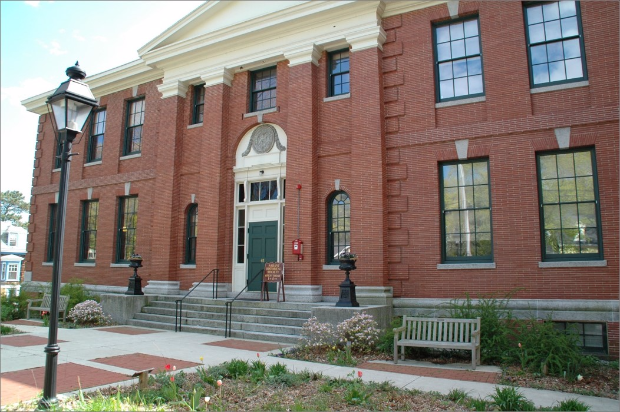 NCC
Looking forward, at long last, we plan to install a new sidewalk in front of the building with NPT funds combined with an approved CPA grant as soon as weather allows. In 2019, we hope to use this co-funding model to restore the COA room's floor for the many activities conducted there.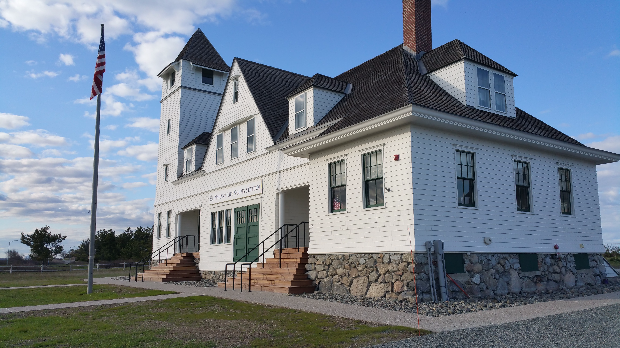 ​Life Saving Station
We are eagerly awaiting the delivery of museum-type signage to describe the Station's place in the history of the area, the Life Saving Service, and the US Coast Guard.